9-8-2020
New myRutgers Tutorial Video Series
Click here to view new myRutgers tutorial videos!
You can also always access the videos by clicking on the "Tutorial Video" icon link at the top-right corner of myRutgers after logging in (as shown below).
11-12-2019
NEW: Enrollment Pathway is now incorporated as part of myRutgers!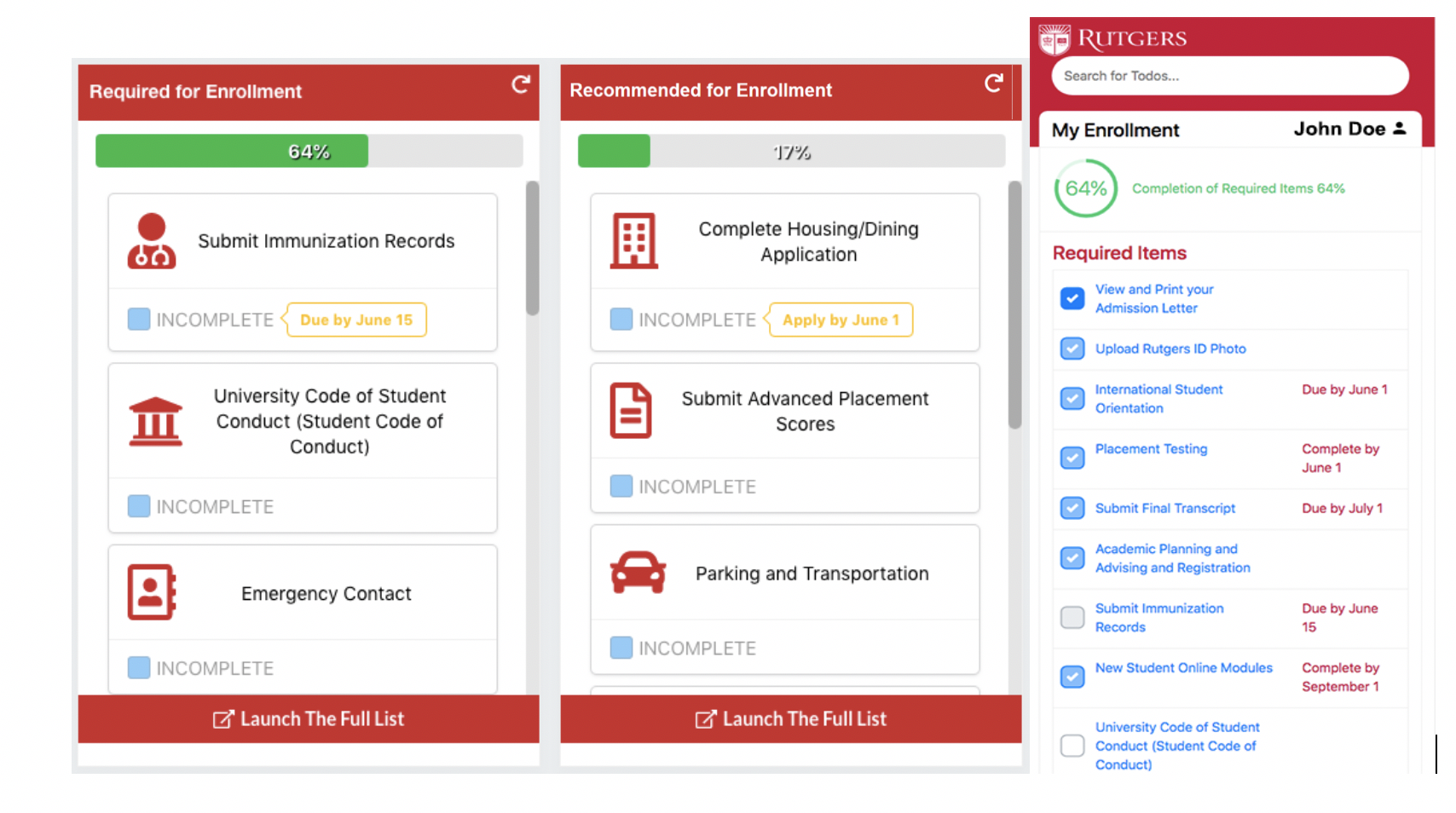 The Enrollment Pathway widgets on myRutgers Dashboard provide the required and recommended items for admit-coming students' enrollment.
Items included provide access and completion tracking of:
Uploading a photo for Rutgers ID card
Placement Testing
Academic advising
Orientation
Immunizations
Applying for housing
And more!
To access the myRutgers dashboard (for new admit-coming students), please first Activate your NetID and then click on the Login button on the top-right.
6-1-2019
Announcing - My Course Activity widget on your Dashboard!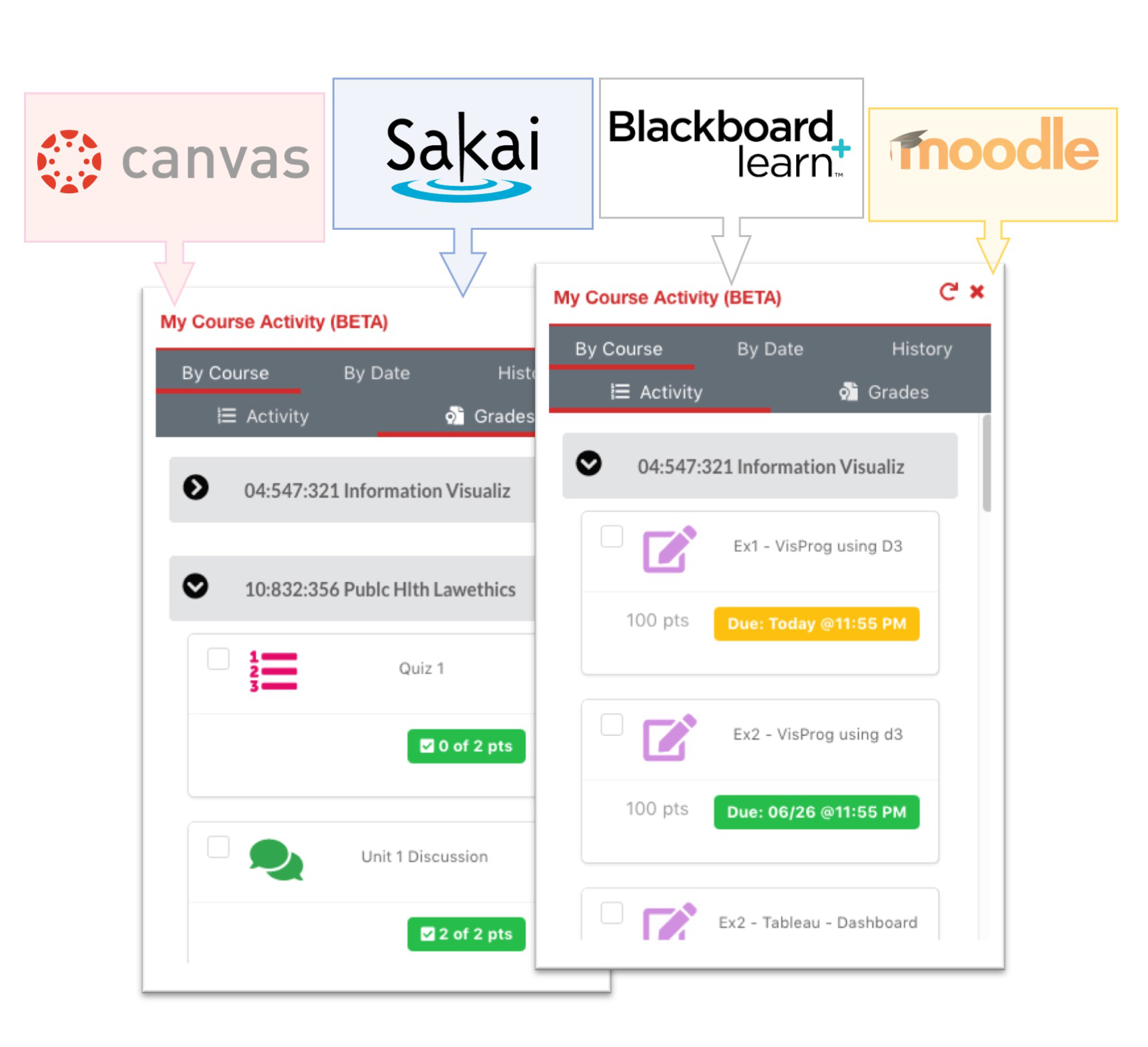 Announcing - My Course Activity widget on your Dashboard!
Key Features (Beta release)
Direct links to your course activities in the Learning Management Systems (Canvas, Sakai, Blackboard, Moodle). No need to login again, Single Sign-On from myRutgers!
To-do-list format to view activities, by course or date. Helps to not miss an assignment!
Course Activities included:
Assignments
Announcements
Course Materials
Quiz/Exam
Grades
Discussion Board/Forum*


*Excluding Blackboard
We are committed to providing you with a truly personalized and modern user experience.  This initial beta version of My Course Activity widget is only one of many future myRutgers enhancements to improve the experience for all members of the university community.  We welcome your feedback, please use "Feedback" icon on the bottom right hand side of 'My Dashboard'.